Fin recension i Backseat Mafia
ALBUM REVIEW: PETER NORDBERG, OM MAN INTE ÄR HÄR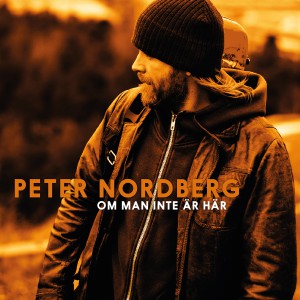 Peter Nordberg puts his acoustic guitar to one side and fills your mind with detailed electronic soundscapes you can't help but explore. It is not easy reviewing music when the lyrics aren't in your native language. But music transcends the spoken languages communicating with you through tonal variations of vocals and instruments, timbre (musical texture), and the baseline or beat. So you wont need to speak Swedish to gather the gist.
Stand out track – Tills jag vet vem jag är
Instead of jarring your ear-worm, jazz elements from the trumpet on Tills jag vet vem jag är (fast becoming my favourite track on the album) work perfectly alongside electronics reminiscent of Scritti Politti's White Bread, Black Beer, an album that was a constant companion during my A-levels. While Nordberg's vocals soar with a flavour of Sting's Brand New Day .
Regardless of comparisons to other musicians, Nordberg crafts electronic epics taking you on a long daydream, filling your heart with a longing to travel, to explore and to feel. It is clear that his lyrics are laden with an emotional experience. As you listen you will feel your heart begin to race with an anticipation created and manipulated by the rolling drum beat that carries you along. This album will transport you to a temporal musical space – somewhere between the 80s and 90s.
Ruby Maddock– August 16, 2016